catsinthetub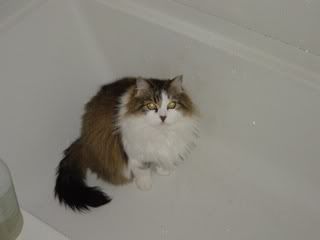 Rest in Peace
1993-2005
Ms. Tigger and I on the happiest day...
It's Just Very Sweet
I am thinking of sad you and hoping that you will soon rise up from the mud like some new species, improved, by the forces of natural selection and ready to out survive and out breed us humans. You will retain the essence of your former self, the inner strength, free spirit, and smooth skin, yet you will also be newly in many ways, I , as a human, can only imagine. That is my prayer to you tonight. Life is too short for this moping that you're doing.
A very dear friend of mine wrote that for me in January of 2004. I like to read it every now and then. It makes me happy. Sometimes you just need to be reminded just how special you are. Thank, my old friend!!! ttfn